Product List
Contact Us
Zhengzhou YiFan Machinery Co.,Ltd.
Address: The middle of zhengyuan road, xingyang eastern development zone, zhengzhou, PRC
Tel: +86-371-64966831
Fax: +86-371-64628872
E-mail: yifanec@yfmac.com
Yahoo: yifancrusher@yahoo.cn

News Details
Features of JC series jaw crusher
06-18-2014
Jaw crusher crushing industry is the most common type of crusher machine crushing ratio, uniform particle size, is widely used in building materials, mining, chemical, metallurgy, construction and other industries. JC jaw crusher can efficiently hard, strong abrasive materials can be broken.
Zhengzhou Yifan Machinery Co., Ltd. developed and produced by JC series jaw crusher adopts the most advanced international crushing technology and manufacturing level, has become the undisputed world attracted clients jaw crusher.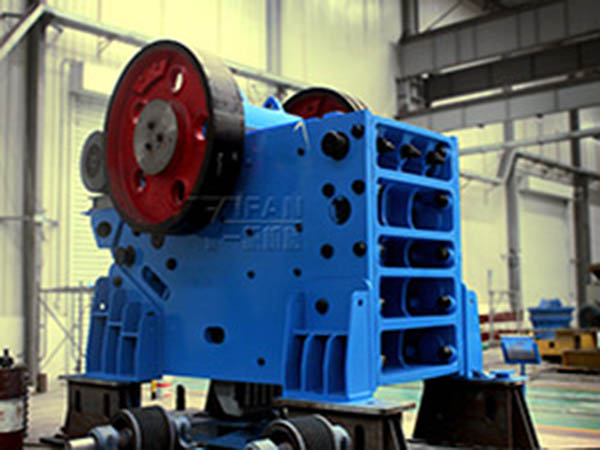 Powerful features jaw crusher depends on its performance characteristics, it is best to take a world-class high-end production of materials; symmetrical V-shaped cavity design, can make larger feed particle size, higher yields; mounted above the moving jaw a heavy guard, to avoid internal damage to the bearing material impact; motor base frame with integrated crusher installation, saving installation space jaw crusher, but also extend the life of the belt. In addition, our JC series jaw crusher fixed special rubber damping device, the device effectively absorb vibration peak, while allowing the crusher and vertical displacement in the longitudinal direction, thereby reducing the impact on the base.