Product List
Contact Us
Zhengzhou YiFan Machinery Co.,Ltd.
Address: The middle of zhengyuan road, xingyang eastern development zone, zhengzhou, PRC
Tel: +86-371-64966831
Fax: +86-371-64628872
E-mail: yifanec@yfmac.com
Yahoo: yifancrusher@yahoo.cn

Products
Mobile Roll Crusher
Products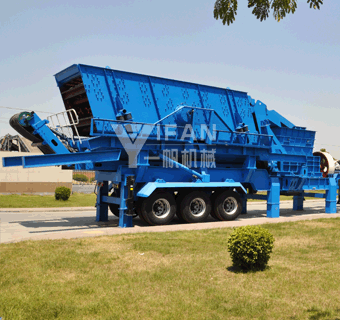 Mobile Roll Crusher features:
1 Mobile Roll Crusher compared with other types of crushers with crushing ratio of broken material moisture without any request, no blocking and non-stick, over crush less, low noise, low vibration, low dust, energy low, small footprint, easy to move, easy maintenance and easy.
2 Move Roll Crusher comes with hydraulic automatic concession device can effectively prevent work hazards Roll Roll iron on destruction and wood and flexible objects.
3 Mobile Roll Crusher is equipped with intelligent removal device can be used to automatically clear the interval conditions crusher cavity wall adhesion materials.
4 Move Roll Crusher with mechanical, electrical, hydraulic and other multiple protection devices and interlocks, effective protection of the motors, crushers and the entire system.
5 Move Roll Crusher efficient, energy-saving, environmental protection and other advantages of a crushing device of choice. Suitable for crushing brittle material below the low hardness, such as bituminous coal, anthracite, lignite and coal gangue, can also be used to sinter, coke, slag, shale and limestone.

Mobile Roll Crusher working principle of:
Mobile Roll Crusher mainly uses high-speed rotation of special wear-resistant materials for splitting teeth roll crusher (Roll Crusher traditional low-speed extrusion crushing), the formation mechanism of high productivity, in addition to his mobile crushing inherent functional changes before crushing mode, where it needs to be moved to where the broken, simple and convenient, saving a lot of manpower and resources.
The main structure of four, moving teeth roll crusher
Mobile toothed roll crusher by the transmission, frame parts, crushing rollers, mechanical spring device, linkage and other components.

Technical Parameters
Roll Crusher
Feeding intensity(mm)
≤300
Intensity discharge
≤50
Production capacityt/h
450
Motor Power(kw)
2x45
Motor Type
Y280M-8
Motor speed(r/min)
740
Voltage(v)
380