Product List
Contact Us
Zhengzhou YiFan Machinery Co.,Ltd.
Address: The middle of zhengyuan road, xingyang eastern development zone, zhengzhou, PRC
Tel: +86-371-64966831
Fax: +86-371-64628872
E-mail: yifanec@yfmac.com
Yahoo: yifancrusher@yahoo.cn

News Details
Vertical impact crusher is environmentally preferred
08-02-2014
VI Series vertical impact crusher created by Zhengzhou Yifan Machinery Co., Ltd. is the introduction of Germany advanced technology research and development and production of high performance sand making equipment. This machine has two forms of "rock stone" and "stone blacksmith", the device primarily for highways, municipal construction and other production-quality sand and gravel aggregate, is the preferred artificial sand. Both vertical impact crusher crushing and coarse grinding function, high crushing efficiency, simple structure, easy installation and maintenance, and low running costs.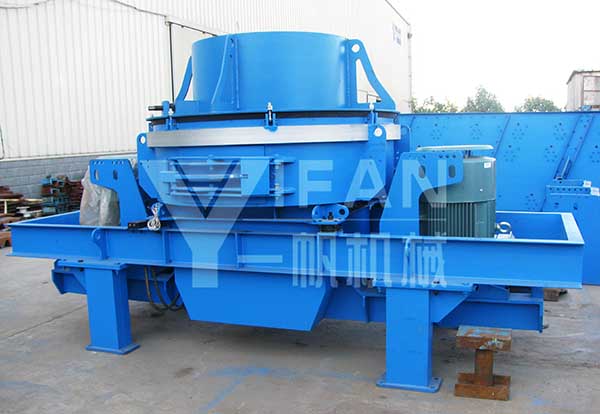 Because of the current pace of development of Zhengzhou, the renovation and reconstruction of large-scale demolition of villages makes a sudden increase in construction waste, to protect the environment and recycling, crushers on the essential. The vertical impact crusher can be efficiently produced to be used for construction waste recycling sand and gravel aggregate, well in line with the world's environmental philosophy.
Vertical impact crusher is suitable for crushing medium-hard, extra hard materials and excellent output product shape, a cube, flakiness content is very low.