Product List
Contact Us
Zhengzhou YiFan Machinery Co.,Ltd.
Address: The middle of zhengyuan road, xingyang eastern development zone, zhengzhou, PRC
Tel: +86-371-64966831
Fax: +86-371-64628872
E-mail: yifanec@yfmac.com
Yahoo: yifancrusher@yahoo.cn

News Details
Yifan Machinery shipped to the customer
08-04-2014
Zhengzhou Yifan Machinery Co., Ltd. is a vertical impact crusher is detected by the national authorities of the first domestic machinery manufacturing enterprises. Vertical impact crusher, also known as Sand, is the introduction of Germany advanced technology development and production, mainly for river gravel, limestone, ore tailings and other artificial sand for construction aggregate, fabric and highway cement concrete aggregate, reasonably simple mechanism, crushing rate, energy saving, excellent granular cubic advantages.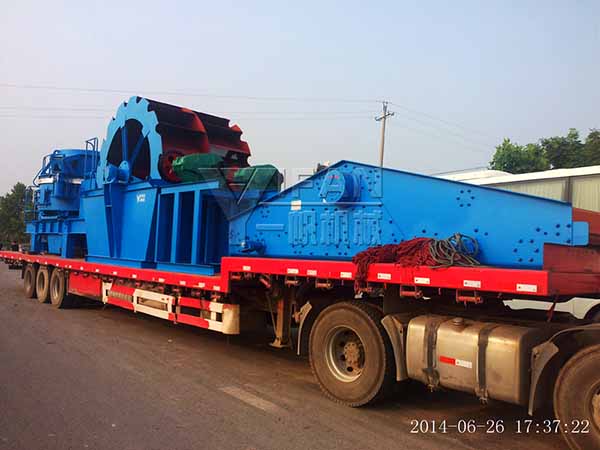 Yifan Machinery production XS sand washing machine is a kind of wheeled washing equipment, widely used in gravel plants, mining, building materials, transportation, water conservancy and hydropower and other industries in the material for processing.
Vibrating screen for screening sand and gravel.June 26, 2014the company's Sand washing machine shaker timber destined Guangxi Guiping Nan town, according to the customer's needs, I customized the corresponding specifications of products and timely delivery to customers production work can be carried out smoothly, wholeheartedly, that for the purpose of customer service, the company's development and growth can not be separated Yifan customers' recognition and support.